Real Estate Tax Due Dates - 1st Half March 10 2023 - 2nd Half July 28 2023
Welcome to the Lawrence County Treasurer's Website
You can pay your tax bills by the following:

Pay Online Here

The payment service provider charges a 2.65% fee ($2.00 minimum) for credit card payments and a $2.50 flat fee for E-check payments regardless of the amount

Mail in with check or money order
Pay in person at the Treasurer's Office
Pay at the following banks in Lawrence County (during collection periods)

City National Bank (Ironton, Chesapeake and Proctorville branch)
Liberty Bank (Ironton and Proctorville branch)
Peoples Bank (Proctorville branch only)
US Bank (Ironton, Chesapeake, and Proctorville branch)
NO ACCOUNT NECESSARY AT ANY OF THE BANKS. Bills can be paid in the drive thru but ALL banks require a printed bill with payment.

The Treasurer's Office staff will never contact you requesting credit card or bank account information.
Our office is staffed and ready to help you by telephone with any questions you may have.
Visit the INFO link for information and forms.

For your convenience, we have added links to other websites of interest in the county including direct links to the Recorder's site, the Clerk of Courts site, and the Engineer's site. These direct links should help make it easier for you to navigate through your county government's websites and gather the information you need. As a bonus, we have also added links to all of the school district's websites in the county.

The Lawrence County Treasurer's office is committed to providing you efficient access to accurate information. Hopefully, these enhancements will give you better access to your county government and other data that the Lawrence County Treasurer's Office provides.

Sincerely,

Tresa L. Baker, CPA
Lawrence County Treasurer
Contact Us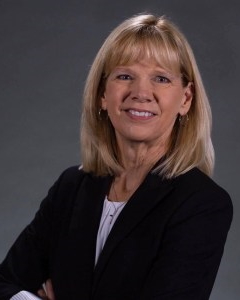 Forms
Responsibilities of the Treasurer
County treasurers, who are elected to four-year terms, serve as the county banker, safe keeper of all taxes and investor of local funds. The responsibilities of county treasurer include:
Collection of local taxes, particularly the real property and personal taxes. They are also responsible for taxes on manufactured homes, inheritance, hotel-motel and special assessments.



Safekeeping of taxes collected in taxing districts such as schools, cities, townships and villages
Preparations of financial statements of deposits submitted to the County Auditor
Investment of undisbursed funds to earn revenue for the general operating fund.
To advance tax revenue to taxing municipalities such as cities, school districts, and libraries.
Arrange prepayment plans and delinquent payment plans for taxpayers as determined by Ohio law.
Approval of spending levels for schools, cities and townships
Important Dates
Real Estate and Manufactured Home Due Dates
First half taxes due March 10, 2023
Second half taxes due July 28, 2023